A great cafe called Bubbles
New Street on the Barbican is one of the oldest streets in Plymouth but it is where you will find Bubbles Bar @ Barbican, a neat little place doing speciality Hong Kong street food.
If you are a fan of the sweet stuff and you think that being in the perfect spot of The Barbican is not enough, just wait until you fall into a heaven of sweet tastes. This place has nice friendly staff who have the patience needed whilst you choose between all their flavours, believe me, it could you take you a while to decide.
The menu is fixed but they do have some seasonal changes and you can ask for your own combinations. It's a relaxed vibe and on a nice day you can wander on the Barbican with your bubble waffle. Completely worth and value for money, at £5.99, don't we all deserve a treat every now and then.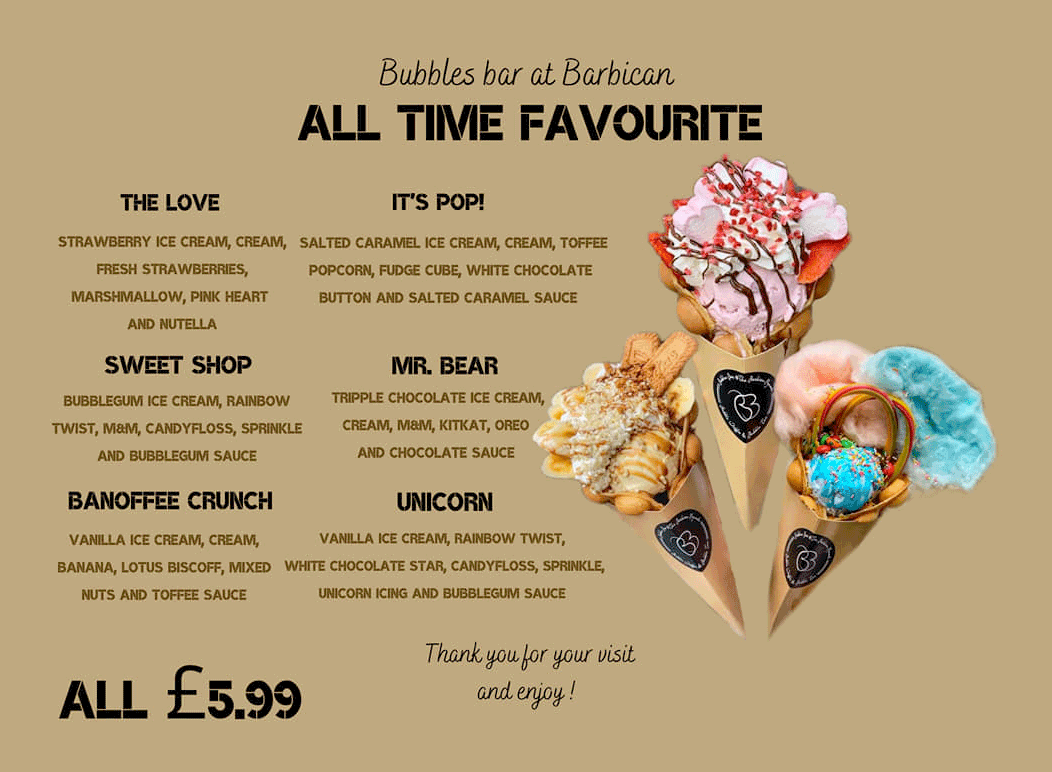 Visit Bubbles on Facebook for mouthwatering photos…
---
Bubbles Bar @ Barbican, 27 New Street, Plymouth, PL1 2NB
---