The Chiefs and The Hawks
An inspirational and informative day was had by Rich and team members Martin and Keith at the European and English Champions, The Exeter Chiefs. Rich was granted a personal tour by Aron Struminski, the Senior Community Manager for the Exeter Chiefs.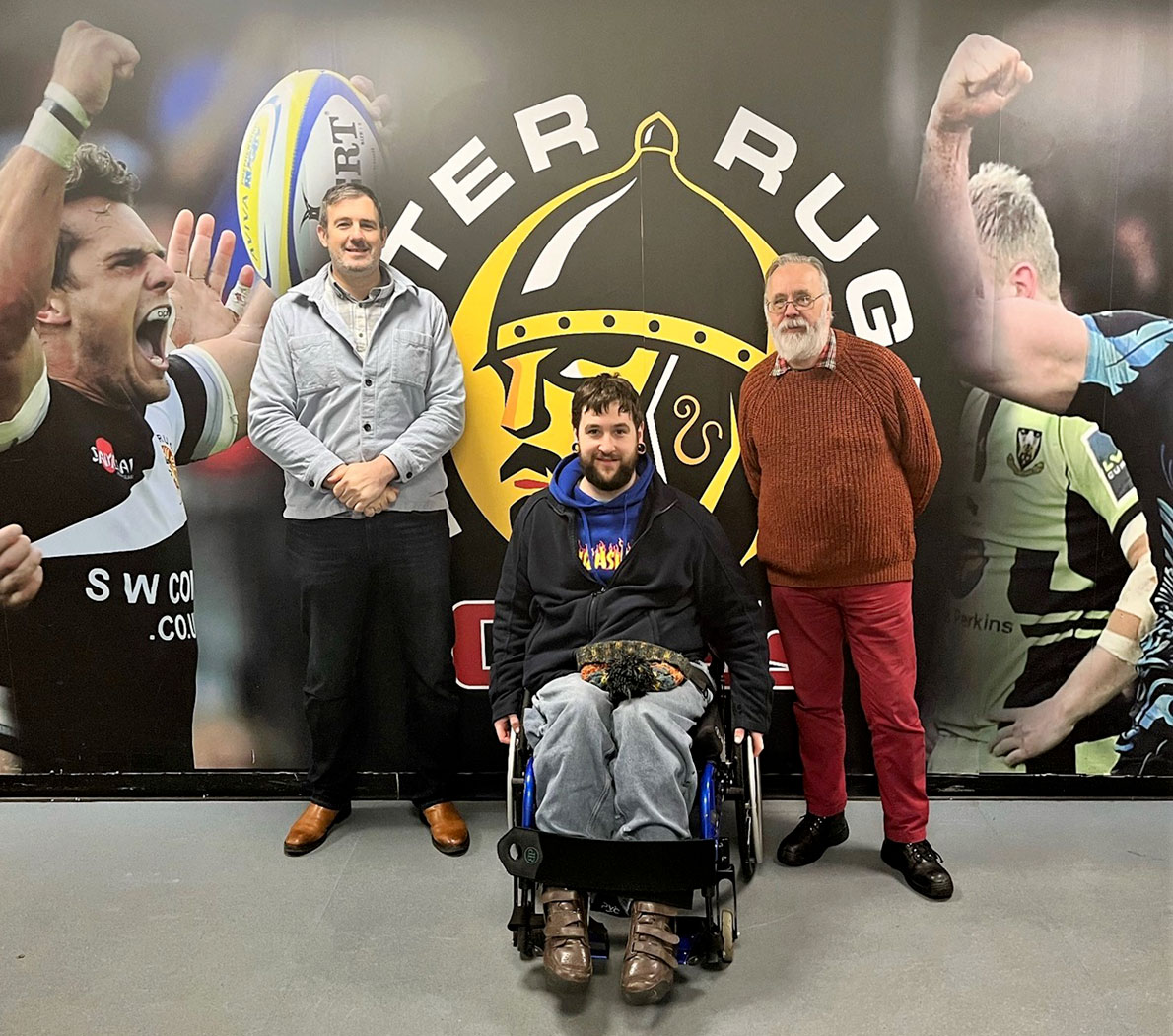 Rich plays for the Westcountry Hawks so this was a great opportunity for him to chat to Aron, explore the grounds and the team areas including the gym, rehabilitation area and the winners' cups.
The attention to detail was fabulous, no wonder the Exeter Chiefs are champs.
---
Visit West Country Hawks – Great Britain Wheelchair Rugby
---
Before the fantastic tour, Rich, Martin and Keith visited the House of Marbles for some Christmas shopping and to play some games before having a spot of lunch.
---
Visit The House of Marbles website
---
They ended the trip with a visit to Jolly Rogers life size resin models, a must-see attraction if you haven't been already. It was a great day out for all, and they are looking forward to the next one.
---
Visit The Jolly Roger – Life Size Figure Models website
---