Well done Rich!!!
Rich was on the winning side recently when his team won the division 2 wheelchair rugby league. Rich plays wheelchair rugby with the West Country Hawks and they played over 3 weekends which took place in Stoke-on-Trent.
He was involved in a total of 16 games and they remained undefeated across of all the games, little wonder that Rich looks so happy. He plays as a defender and he was a key player for his team, his force and strength stopped a number of goals from being conceded.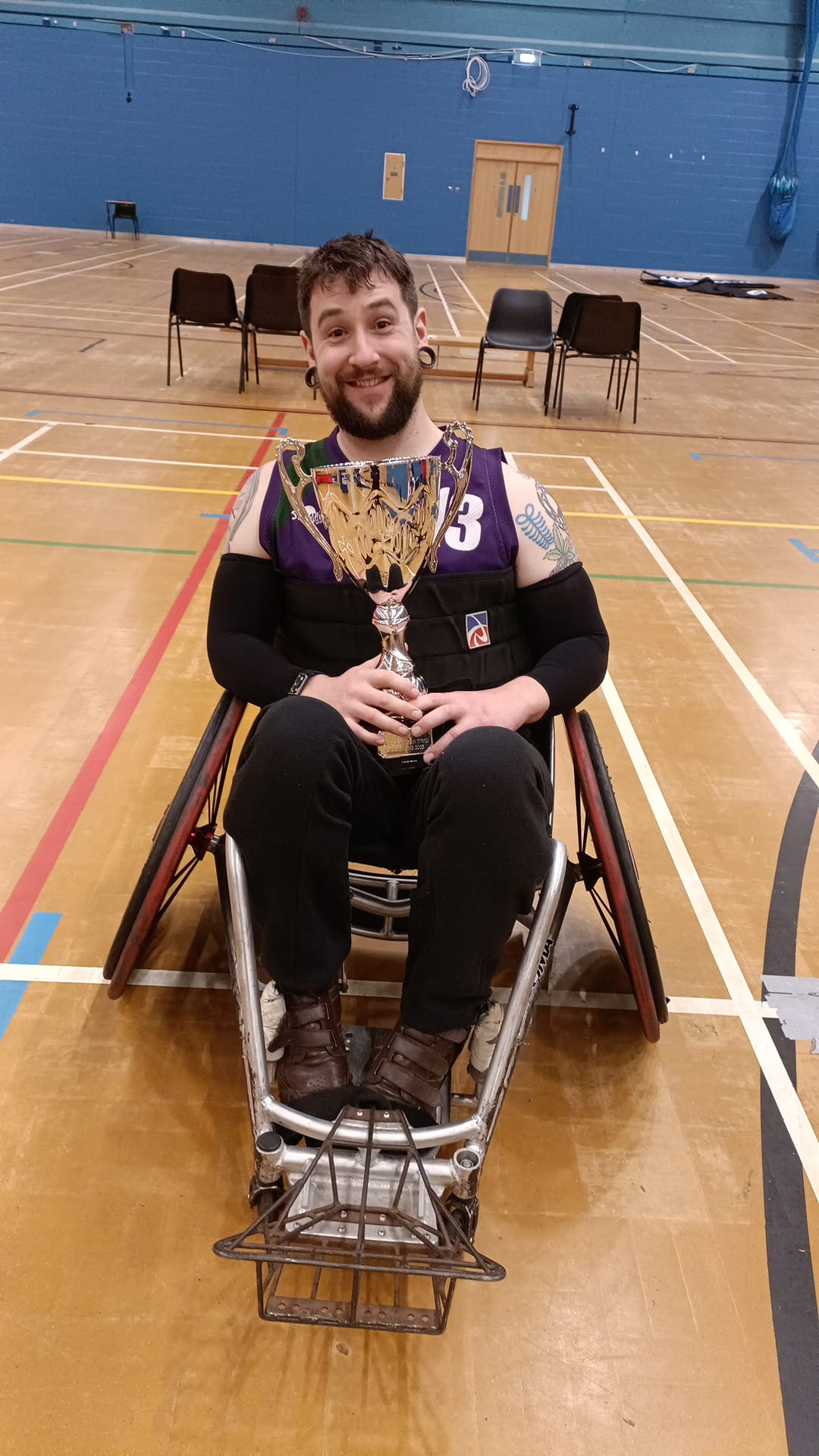 Well done Rich, and who knows, this time Stoke-on Trent, next time the Olympics!
West Country Hawks – Great Britain Wheelchair Rugby (gbwr.org.uk)